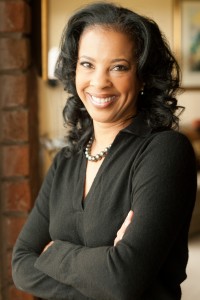 Regina G. Jackson
President and CEO, (Present) Executive Director since 1994
Regina Jackson has made it her mission to invest heavily in the future of children, our nation's greatest resource. She has taken on the challenge of molding, and mentoring young people in her hometown of Oakland, CA in order to transform their lives. She believes that EOYDC's biggest challenge is combating hopelessness. "When young people don't have high expectations, they often won't try. Because my staff and I believe our youth can perform at high levels, they often rise to meet and exceed those expectations".
Her involvement with EOYDC began in 1984 when, as a graduate of the CORO Foundation Graduate Fellowship in Public Affairs, she was invited to serve on the Board of Directors.
While the mission is to develop the social and leadership capacities of youth, Ms. Jackson has done an excellent job of providing community engagement, youth empowerment and leadership development resources as well. She ensures that the Center offers a safe, nurturing environment where young people can grow and thrive. Her theory of change model is focused on character development, readiness and access and thousands of EOYDC's youth have benefited personally and professionally from this program model.
Regina sets the strategic direction for the Center. She is the primary liaison to both boards of directors and trustees. Ms Jackson is responsible for fiscal management, business development, talent acquisition and cultivating partnerships. She serves on statewide and community boards and task forces.  Regina is often called as a subject matter expert to deliver papers, workshops, and presentations both domestic and international. The International Diplomacy Council has sought Regina's expertise to counsel agencies in Indonesia, Brazil, China, Mexico and Nigeria. Recently, Regina led 2 delegations of students to China in support of President Obama's My Brother's Keeper and 100,000 Strong Initiatives. In 2017, she led a service delegation to Haiti.
Her efforts have been tireless in setting a firm foundation and providing a replicable best practice model. She has charted a path for sustained growth, gaining corporate, local businesses and hometown celebrity support. Since her tenure began, Ms. Jackson's leadership can best be described in the words of community leaders and clergy, "as a stabilizing force for the Center's curriculum and a positive anchor for the challenges of the 21st century". Simply put, she has implemented a successful strategy which has had a positive impact on urban, multicultural youth. She recently completed an 11.5 million dollar renovation and expansion campaign.
Regina was inducted into both Bishop O'Dowd High School and Alameda County Halls of Fame. She received the Fannie Lou Hamer Emerging Leader Award from UC Berkeley and The Jefferson Award for Community Service among others. Ms. Jackson completed the Harvard Business School, Executive Education "High Potentials Leadership Program. Featured in Shawn Anderson's book, Extra Mile America: Stories of Inspiration, Possibility and Purpose, Profiled in ABC's World News Tonight with Diane Sawyer; Ron Claiborne's Going Home – Looking for What Works she also received   distinction as "Woman of the Year" from State Assembly member Swanson, 16th district. She received the Humanitarian Award for City of Oakland. In 2016, USF conferred the Doctor of Humane Letters upon Ms. Jackson. Look for her TEDx on "Taking Risks to Transform". Regina was selected as a Robert Wood Johnson Foundation Interdisciplinary Research Fellow for 2017-2020. She was also appointed to the Police Commission by the Mayor of Oakland.
Please keep up with the latest from our President via her blog: http://eoydc.org/directors-blog/