Posted on:

February 14, 2015
No Comments
–Read the entire list of Brilliant Scholars & Powerful Women of EOYDC IV–
As we move from Black history month into International Women's month, we have so much to celebrate. In reflection, last year when I was asked to speak at the City of Oakland's International Women's Day by then Mayor, Jean Quan I excitedly spoke of the transformative experiences we are so fortunate to facilitate. Our young girls and women become champions as a result of character based leadership training and the opportunities and exposure they receive to apply that training in practical environments.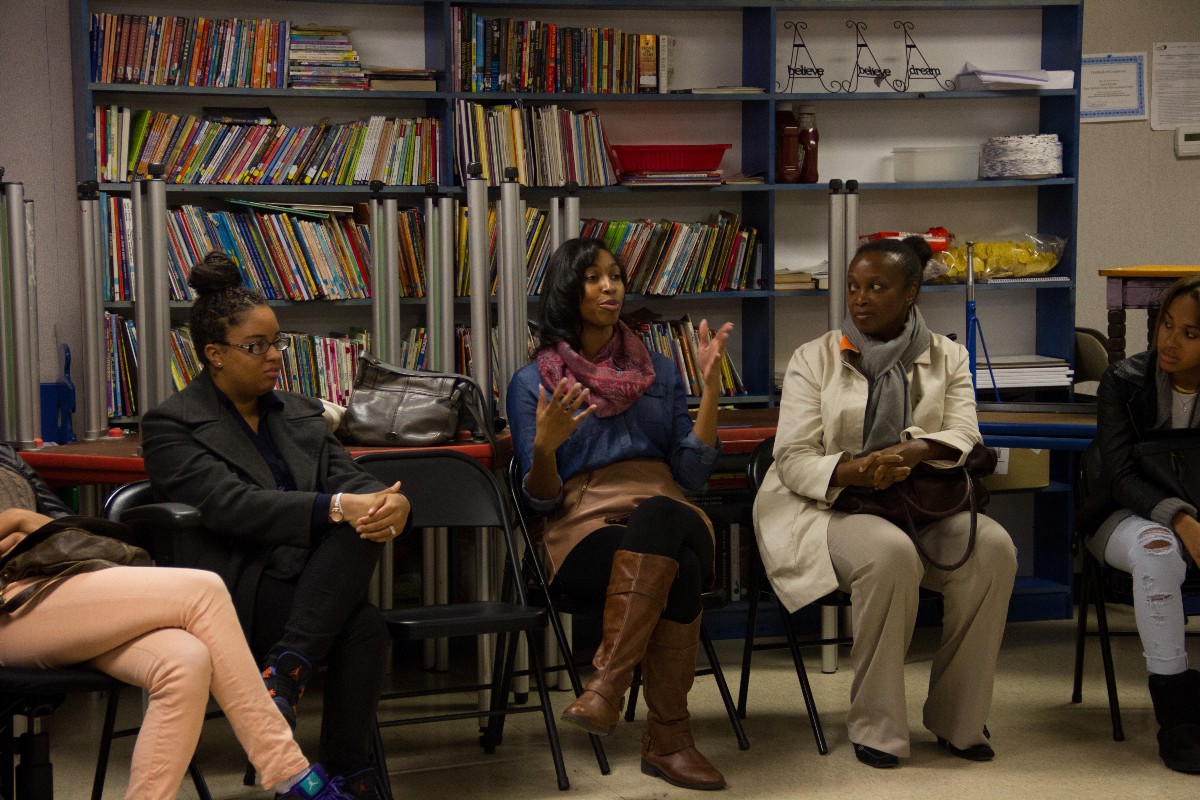 As part of our commitment to education, exposure and information in partnership with Love Never Fails, Alpha Kappa Alpha Sorority Inc. and Oakland Unified School District , EOYDC presented a forum on Child Sex Trafficking. This awareness prevention forum and resource fair entitled "Love Don't Hurt" commenced with a performance from the Love Walk Dance Team and youth ambassadors who shed light to human trafficking through creative expression. The event highlighted the horrific exploitation that is prevelant in Oakland across the country and the globe.
With a strong foundations and information our girls can hope, dream and achieve. This new year brings new leadership to Oakland in the form of another powerful woman, Mayor Libby Schaaf. Her "made in Oakland" campaign celebrates what is unique and perhaps undervalued about this place, this champion city we call Oakland.
We are building capacity by partnering with other Girl focused organizations because we recognize that our girls need multitudes of inputs and supports for the opportunities they need to be prepared for.
We celebrate a new partnership with Girls Scouts focused on STEM programming for our elementary students. Through hands on activities and experiments, our students open virtual doors to science and technology. The goal is to increase self confidence, self worth and potentially increase chapter formation. Another phenomenal partnership with Global Girl Media gives some of our talented young women an opportunity to hone their skills in media, journalism, photography and videography.
Recently, EOYDC was asked to present at the Global Public Health Annual Symposium at UC Berkeley. This was our opportunity to share our platforms for health and wellness and to inform economic interventions to youth locally. We referenced our use of extrinsic motivation as a catalyst to building champion thinkers and accessing success. Youth Leader, Brittany Harper, a sophomore at Oakland Technical High School took the stage to share what the youth leadership experience is like and how "healthy, focused thinking" sustains her in school, at EOYDC and through foster care. Her presentation was both impressive and informative. She did what she was trained to do, share her walk in leadership. She said, " We fall and we get up, accountability is the difference, you can't fool yourself"
We continue to identify extraordinary opportunities for our youth women to develop social and leadership networks through our cascading mentoring models presented through our Brotherhood/Sisterhood Across America, a college mentoring model.

The next generation of champions has been honed at EOYDC, the majority are servant leaders and in training to become servant professionals. We are proud to present the fourth installation of Powerful Women of EOYDC!
Continue reading the entire list of Brilliant Scholars & Powerful Women of EOYDC IV