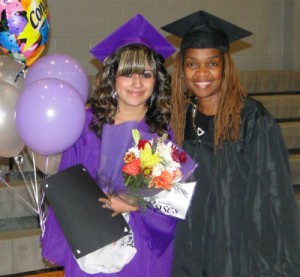 EOYDC is proud to announce its annual GED graduation ceremony. The dropout rate for Oakland students has declined from last year (33% in 2011 to 27%) and for the students "dropping in" at seventeen plus years of age, they are very grateful for the opportunity to finish what they started. One of our graduates, Malcolm Townsend-Turner indicated that over the years, he has had several dead end jobs and has almost completed my AA degree at Laney College. "The further I go on in life, the more I realize that i need my high school diploma or GED certificate."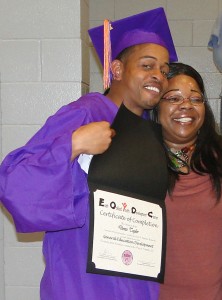 Isabella Tello who is now a freshman in college and was bringing her baby with her to class to prepare for the GED exam stated, During high school, i tried to participate and concentrate. But like many teens my age I fell into peer pressure. I began to act like the people around me. I began to cut class and fight in school. I never realized how important school was going to be in my life"
br>
A full house of family and friends are expected to be in attendance to congratulate these students that. for the most part, will be making their transition into college, vocational school or the workforce for the first time. The real key to our graduation success rate is for the instructor to teach by transparency, be sensitive to the various circumstances of the students and yet challenge them to do and be more.
Anana Scott
Educational Svcs Coord.
East Oakland Youth Development Center
510-569-8088

www.eoydc.org