Posted on:

February 8, 2015
No Comments
OAKLAND — Attorney General Eric Holder reiterated his call for local police to wear body cameras during a roundtable discussion in downtown Oakland Thursday that brought local police chiefs and community advocates together to talk trust.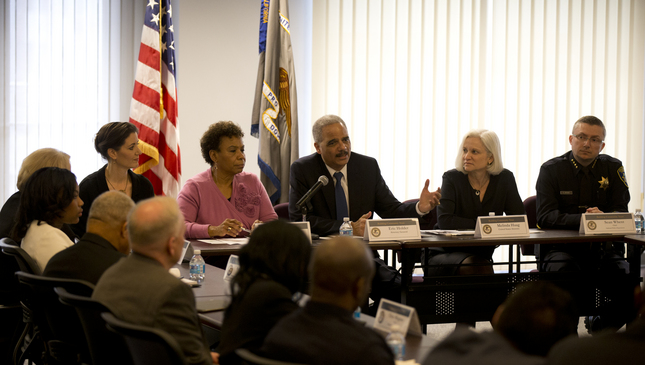 Regina Jackson, president of East Oakland Youth Development Center, who participated in the discussion, said she directed her concerns to Haag about training for police in how to deal with those who are mentally ill.
"I said I don't know if folks in public safety have any strategy to deal with people with mental illness," Jackson said. "People are already victimized by mental illness, and most of the time it's the illness and not willful disregard. That is something I'm really interested in having them take a look at."
Jackson also said Oakland police need to "look more like the people in the community and be from the community" in order to do a better job at building trust.
Read more at: http://www.insidebayarea.com/breaking-news/ci_27469077/oakland-meeting-attorney-general-eric-holder-calls-body