No Comments
Recently, I was actively engaged in the "Women Who Dare" reception honoring three priceless, powerful, and passionate souls – Lois De Domenico, Victoria Jones, and Yvette Radford. It occurred to me that when we are reminded of powerhouses, we often ask where the next generation of leadership is. That notion inspired me to feature "EOYDC-grown" women who are in varying stages of their corporate, and community development careers.  ALL are leaders and yes, ALL are very active EOYDC Alumni making sure that they bring up the next generation.
They represent business, education, medical, environmental and social welfare, non-profit, and artistic fields. We could not feature all the stories but here are a precious few, written in their own words.
Brilliant Scholars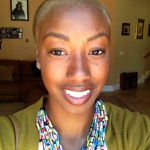 Dominique Drakeford
New York University, Masters in Sustainable Entrepreneurship and Fashion
I first joined EOYDC at age 12 prior to joining them on a mountaineering trip. Since then youth leadership, fashion instructing, internships with Jan Sport and Donna Karan's Urban Zen, have helped me to prepare for the next steps of my life. Facilitating college tours to New York and a brief stint as Pathway to College Coordinator reminded me of my responsibility to engage and educate youth everywhere! I am well on my way toward that goal!
Last year, I hosted the first community thrift sale at the East Oakland Youth Development Center.  The premise of this event was of course to raise money, but more importantly to educate the community about how to be a more conscious consumer. After a purchase, each customer had to make a pledge to become a more responsible shopper. The pledge read:
I  pledge to become a more socially responsible consumer by doing one or more of the following things:
– Supporting local designers
– Purchasing hand made clothes/accessories
– Purchasing organic clothes
– Shopping at your local thrift store
– Donating old clothing
– Turning old clothing into something new
The event was a great success, but even more rewarding were the things I learned from speaking and engaging with the community members, and more specifically the people we call "consumers."
Thrift/consignment store sales are a very radical form of conscious consuming.  Second hand clothing generates no waste.  From my observations there was a universal lack of awareness or understanding of the need to be sustainable.  Some people never even heard of the words "sustainable" or "ethical."  Some people who had a fundamental notion of ethical fashion confessed that they just couldn't afford it and thought they had to spend beyond their means to buy organic cotton garments.  Some people didn't care what was going on and just needed cheap clothes for their family. Others were elated to learn about the fashion industry and engage in ways to be amore responsible consumer, and even got inspired to replicate the event in their own communities.
Overall, community members cascading the demographic board had various perspectives and it was enlightening for me to really see and hear from these members. This event was the initial spark that inspired my thesis project on comprehending the social leverage communities play in consumption in order to provide recommendations for a more sustainable fashion industry. Thanks again EOYDC!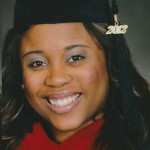 Simone Loudd
New York Film Academy, Masters in Filmmaking
I recently graduated from Clark Atlanta University May 2012 with a B.A. in Mass Media Arts with a concentration in Radio, Television and Film. I am going back to school to pursue my Masters in Filmmaking at the New York Film Academy in L.A. starting September 15, 2013. Also, I am engaged and will be married April 2014. I am very happy and excited about where my future will take me.
My connection to EOYDC is great! I have had the pleasure of guest lecturing during Sisterhood Across America, participating in an internship at KRON Channel 4. I also was surprised but not shocked when Ms. Regina spoke on a Women's Empowerment panel at my college, Clark Atlanta.
Shanelle Middleton
Marquette University, Doctorate of Physical Therapy
My name is Shanelle Middleton and I have been a part of the EOYDC family for 13 years now. I am currently a sophomore at Marquette University as a student in their 6-year Doctorate of Physical Therapy Program with an undergraduate major in Exercise Physiology. Upon graduation, I plan on continuing my education to receive my post-doctoral degree in Clinical Rehabilitation, which will allow me to teach physical therapy at the college level. My ultimate career goals are to practice pediatric cardiopulmonary rehabilitation as well as teach classes to college students pursuing similar career goals.
When I am not studying, I spend my free time being a "big sister" to a teenage girl at a nearby middle school in the Milwaukee area through an organization called WYSE (Women and Youth Supporting Each Other) and being an active member in Autism Speaks: Marquette University Chapter. My summers are filled with lifeguarding and coaching swimmers through Oakland Parks and Recreation's Aquatics department.
This past summer I also received the privilege to intern for Ms. Jasmine in EOYDC's Pathway to College program. My major projects were building the Book Smarts, Street Smarts curriculum, assisting in the PTC scholarship process, as well as building the program for summer's edition of Brotherhood and Sisterhood Across America. I love and appreciate all that EOYDC has done for me, but I have to say that this internship was the most inspiring for me. It gave me the chance to 'sit at the other side of the table' and watch how the children after me were benefitting from EOYDC just as I did. It was amazing to see the children that I looked after in the Summer Cultural Enrichment Program 7 years ago becoming Youth leaders and participating in the PTC program. The whole experience has inspired me to continue to strive to be the best that I can be because there will always be someone trying to follow in my footsteps.
I know that my academic journey has pulled me away from home the majority of the year, but no matter how many times I come and go, I know for a fact that EOYDC will be there for me.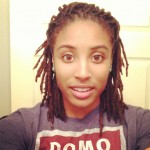 Lauryn Newson
University of Oregon, Journalism
I am currently a 5th year senior University of Oregon majoring in Journalism with a focus in electronic media.  I am also one of the few music producers within the J-school, thus scoring music to videos has simultaneously become apart of my curriculum.
Alongside school, I am a track athlete.  I had the privilege of competing for the USA at the Pan American games (2009) and NACAC games (2010). I was the PAC 12 triple jump champion in 2012, and a top finisher in the 100 and 200.  During my time in EOYDC's track club I acquired an array of qualitative skills that were both applicable on in off the track.  Nonetheless, I learned that self-respect and self-motivation are interchangeable and thrive off of each other.  There was also an emphasis on growth and having a sense of pride when conducting oneself. In retrospect, those are qualities that I will embrace for a lifetime.
I was recently reunited with EOYDC as an intern in the communications/media department and hope to continue to help the center make strides in the community. It has been a privilege to be engaged in an environment that is so conducive to the well being of everyone who is affiliated with it.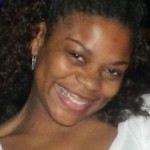 Renee Williams
New York University, Masters of Social Work
I started running track and field under coach Curtis Taylor. I excelled very well in track and earned a scholarship to UCLA. I was the number one long jumper in the country my senior year of high school and my freshman year in college. I love receiving the college tours in NYC.
Currently I am attending graduate school at New York University. I will complete my graduate program May 2014, where I will obtain my Master's of Social Work. I am currently working at an internship called Step Up. I work as a social work intern with inner city high school students in Harlem. My goal for my internship for the fall semester is to work at a social work intern in an emergency room setting.
My plans after graduation will be to take my licensing exam to become a Licensed Clinical Social Worker. I have not yet decided if I will stay in New York a few more years after graduation or if I will return back home to the Bay Area. I'm not exactly sure what social work setting I want to work in as a career, so I guess that's why we have to do internships.
I engage all of the EOYDC students when they come on their east coast college tour to New York City. I enjoy hanging out and interacting with my EOYDC family and talking to the students about my experience and adjustment to the big city. It's always fun and very pleasant.
Alondra Varela
Coliseum College Preparatory Academy, Senior
I am honored to have been a part of Women Who Dare to Give. On my way to the reception, Ms. Regina explained to me what this event was about. I was really excited to meet each and every one of the leaders she was talking about. As I heard the conversation Nicole Taylor was having with Victoria, Yvette, and Lois I couldn't help but notice their excitement when they were talking about their accomplishments. Each woman up on that stage is a role model. My favorite part of the event was when Victoria Jones talked about EOYDC. I was really happy that she recognized the hardships we face living in an area like East Oakland. I felt very empowered because she came from the same place as me. She is very successful and nothing stopped her. They all deserved the awards they received, it's nice to know that people are very committed to improve our community.
Emerging Leaders
Alma Barocio
East Oakland Youth Development Center, Executive Assistant
For 8 years I have been working for EOYDC as Executive Assistant. With EOYDC and Pathway to College guidance I have grown both professionally and personally. I am currently working towards my career goal of being an Executive Director of a non-profit. I love what I do as an Executive Assistant; I like helping people and I am a role model to young people.
I am currently attending Chabot College as a part time student and plan to transfer to Cal State East Bay for a degree in Business Administration, and perhaps continue for a master's degree. I take one class a semester, I work full time and with school I don't have much time to dedicate to family. I am raising a 4th grader. However, that is not an obstacle for me to put my dreams on hold. My daughter Jacqueline is the reason I continue to accomplish my goals and continue to be the best I can be.
I have completed my associate's degree, and non-profit management certificate. I recently participated in San Leandro Police Citizens Academy. If selected for their internship program, I will have an opportunity to work with law enforcement.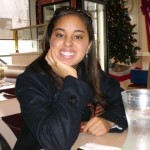 Janiece Clark
Girl Scouts of Greater Los Angeles, Communications Specialist
Janiece Nicole Special Events, LLC, Owner
My connection to EOYDC began when I was 13. I got my first job there and quickly rose to management of the summer youth led model that prepares so many for responsible work ethic in varied careers. EOYDC helped guide my path to college, scholarships, all the while mentoring and opening doors for me.
I graduated from Michigan State University with a Bachelor of Science in Apparel & Textile Design with an emphasis in Entrepreneurship. I am the owner of Janiece Nicole Event Planning LLC, and I'm the Communications Specialist at Girl Scouts of Greater Los Angeles.  Last year I was a guest lecturer for the Brotherhood Across America college mentoring model. I am reminded that my example inspires others to achieve. I will eventually do event planning full time, but for now the business is still a start up. I will be 25 years old this year and I live in Los Angeles.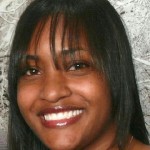 Rickia Egans (Hamilton)
Los Angeles Unified Schools, Teacher
After earning a degree in elementary education from Xavier University of Louisiana in 2005, I've worked as a classroom teacher in grades K, 1, 4, and 5. Currently, I'm in my eighth year of teaching for the Los Angeles Unified School District. In addition to working full time, I am finishing a Master's Degree program in language and literacy at California State University, Northridge with an expected graduation date of May 2013. I will also be receiving a reading specialist credential during this time, as the Master's degree was a dual program.  My interaction with EOYDC has been limited due to limited visits to the Bay Area. However, as always I am eager to visit and spend time at the place where I started out my career working with youth, the East Oakland Youth Development Center.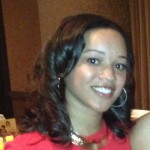 Brittany Harris
Wells Fargo, Strategy Consultant
Shortly after graduating from Harvard Business School in May 2012, I began working at Wells Fargo in San Francisco as a strategy consultant, which has been great so far. I've gotten a chance to look at the customer experience across the bank while thinking strategically about the impact to our individual business lines. Outside of work, I serve on the board of the Harvard Black Alumni Society as Membership Chair.
My last engagement with EOYDC was during a Brotherhood and Sisterhood Across America Event.  It was great getting to talk to so many students eager to learn more about college and graduate school.  I enjoyed sharing my personal experiences as well as helping to answer questions and calm fears of the numerous young people who showed up that night.  During high school and even most of college, EOYDC was like a second home to me.  I worked as a homework center tutor, computer technology instructor, and eventually served as the director of the Summer Cultural Enrichment Program.  During every step along the way, Ms. Regina made sure that I was being challenged and always pushed me to achieve more.  I was thankful for the opportunity to engage with the young people at EOYDC during the Brotherhood and Sisterhood Across America event and most importantly, appreciated the opportunity to pay it forward.
Lollie Onipede
Integrated Marketing Communications Professional
I am currently focusing on a career in Integrated Marketing Communications. In May of 2012 I earned my M.A. in Mass Communications & Media Studies from the prestigious Howard University in Washington D.C. Upon graduation, I have worked with a multitude of international entrepreneurs and eCommerce companies in the beauty industry. I recently joined the marketing department of a leading female-owned international architecture and design firm based in Washington, DC and India. I am now in a position to make significant contributions to my profession. In addition to my career endeavors I also direct the online and branding strategy of eight emerging businesses.
Les Nouvelles Esthetique, an international spa magazine recently published my article written on the first eco-friendly spa in the nation in their 2013 March Issue. Other work has been featured in The Comb Magazine, The National Society of Skin & Hair Rejuvenation, and ONYC International.
I have much more room for growth and I am looking forward to publishing more articles in top publications around the world. I also want to continue help international businesses thrive.
All of this keeps me busy and inspired to help others. It is through places like EOYDC that have established my foundation for growth and fostered a desire for success. Because of EOYDC, I feel readily attuned for success.
Although I miss California, the spring cherry blossoms, warm summer nights, and orange leaves in autumn are enjoyable aspects of the east coast. My very first nephew was born in December of 2012 and it is complete joy to experience life with him.
Keyanna Trahan (Davis)
Alameda Point Collaborative, Children & Youth Services Program Coordinator 
I lift my head up when I think about the accomplishments I have made with my life. At age 30 I can proudly announce that I am the program coordinator for children & youth services at Alameda Point Collaborative. As I look back on my trials and triumphs, I realize that EOYDC has had a significant affect on my life today. As a teenager growing up at the center, I had role models to help me stay focused. I now give back to my community by working in my own center that I have created for teens.  With all of the violence and negativity that Oakland has, it is important to me invest my time, energy, and money into our youth for nothing in return. The EOYDC has taught me the importance of our youth, because they are the "the next generation." I am glad to say that both of my children are active participants in the EOYDC and I am confident that they will follow down the same path that EOYDC led me.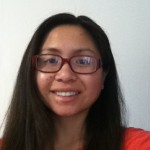 Kristine Williams (Fontabla)
Children's Hospital and Research Center, Inpatient Pediatric Rehab Nurse
Mostly I take care of rehab children who need more intense physical, occupational and speech therapy that cannot be done effectively outpatient. They are usually medically unstable needing more medications, tube feedings, or intravenous medication. I also take care of medical children who stay shorter and come in for pneumonia, asthma or uncontrolled seizures to name a few.
I mentor nursing students helping them study for boards, applying for license, reviewing resumes and prepping for nursing interviews.
I am also a mentor to our CHAMPS students (Community, Health & Adolescent Mentoring Program). This program allows high school students interested in the medical field to shadow me at work.
Ultimately I want to become a pediatric nurse practitioner. They stress disease prevention, reducing health risks and provide lots of education. I would like to share more of this medical aspect to EOYDC. Our kids and parents can benefit having a PNP following the health history and issues of children.
One of my most proud moments was at the Pathway to College fundraiser, Something for Everyone. I had just started working professionally. I presented a check for $500 that was matched dollar for dollar for scholarships so someone else could be helped like I was. At EOYDC I have tutored GED students, presented about lung cancer and diabetes, helped in the homework center and even chaperoned field trips. I help whenever I can! I love EOYDC.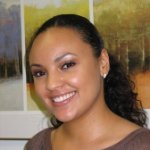 Selena Wilson
Deloitte Consulting, Consultant, Human Capital | Organization Transformation
As a consultant in Deloitte's Organization Transformation practice I help organizations and individuals effectively navigate large-scale change. Whether an organization is looking to change their entire strategy, implement a new technology, or develop new capabilities it is my job to help the organization achieve optimal transformation in such a way that is also supportive of their people.
In the words of Billy Crystal, "change is such hard work." While the work is undoubtedly hard, EOYDC helped me develop invaluable skills that have enabled me to deliver value to my clients as they face the complexity and ambiguity that comes with change. Not only was I able to learn tangible skills such as project management, computer literacy, and office etiquette through my involvement with EOYDC – I was also able to develop something that I consider to be much more valuable; a commitment to service and excellence.
In my mind, EOYDC represents a model of what change agency at its best looks like. EOYDC's approach to transforming lives is collaborative and empowering. I know this to be true because EOYDC played a major role in my personal transformation from a young person struggling with hopelessness and on the cusp of giving up, to the thriving young adult that I am today. I have been so inspired and influenced by EOYDC and the leadership of Regina Jackson that it is my long-term goal to become a leader in transformational education geared towards closing the achievement gap. I will never be able to pay EOYDC back for all that they have done for me-but I do hope to pay it forward!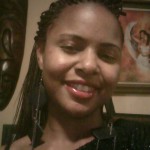 Tania Woods
Covenant House, Case Manager
California Orthopedic and Sport Medicine
When I reached high school, I discovered a world that I believed would be my future: the amazing world of Track and Field. My strides became beautiful and graceful; my times approached elite status.  After completing high school, I entered Louisiana State University and became a member of the legendary LSU Lady Tigers Track & Field team. During this period in my life, I was one of the top track and field sprinters in the world. I lived, ate, and slept track and field. It was everything to me, my only love, and my future. I went after my goals with a vengeance, blazing a trail and setting records in the process. I was sure that nothing would stop me, until something did.
I suffered a severe knee injury and was facing major surgery. My prognosis deflated my dreams and completely derailed my life as I knew it: the chance that I would ever be able to run again was 50/50 at best.  Shattered, morose, depressed, and overwhelmed by my sudden loss, I now faced the previously unimaginable task of transitioning from world-class athleticism to plain life. I'd never envisioned what I was going to do with my life without track and field, and I had just been unceremoniously forced to.  I just wanted to run (pun intended) home to Oakland.  Despite all of the forms of pain I found myself in, I decided to finish my college education.  I graduated from college with a Bachelor's Degree in General Studies, and minors in Sociology, African American Studies, and Physiology. Once I returned home, I found employment with Covenant House California as a case manager serving homeless at-risk youth in my community, a position I held for six years.  Now, I am happily married and have two wonderful, beautiful children. I recently transitioned from a full-time Covenant House California caseload in December 2012 to on-call duty. I am currently employed by California Pacific Orthopedic and Sport Medicine, a private practice with 12 physicians.
The EOYDC gave me a way out of the dire straits of the streets of Oakland and gave me guidance. I had one of the best coaches in the world, Mr. Curtis Taylor.  If it hadn't been for my coach, Ms. Regina, and the EOYDC, I wouldn't have attended college and most certainly would not have attained a degree.  EOYDC was and is a tremendous support system and a blessing to myself and many others.
Dania Wright
East Oakland Youth Development Center, Communications Director

In March 2013, I joined EOYDC as Communications Director. This is remarkable for a multitude of reasons; the most prominent of those being that EOYDC was my very first employer at age 14. Being a product of the center, I can attest to its tremendously positive impact on my life. In my current role, have the pleasure of sharing its impact with a much larger audience, and that's pretty awesome! There are many critical issues that plague Oakland; the state of education, poverty, health disparities, and violence. I believe the key to solving those issues is to invest in youth development. EOYDC has made this investment for 35 years (and counting); using methodologies that have proven to be successful. In conjunction with our solid alumni network, I am excited to begin measuring the long-term impact of EOYDC's programs and services. I can't say that I could have ever predicted working in non-profit development and communications, but I can say that I am happy to be doing so. As the saying goes, "if you find a career that you love, you'll never work another day in your life." Well, I suppose I took an early retirement. ;-) On a more personal note, I will marry the love of my life in less than three weeks. In addition, I am currently earning my Masters in Public Administration from the University of San Francisco. December 13, 2013 is my graduation date.
Distinguished Professionals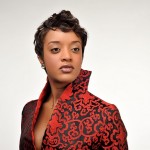 Ryan Austin (Peters), Non-Profit Consultant
Ryan is an Oakland native, dedicated to youth development and the lasting improvement of her city.  Prior to developing her own consulting practice, Ryan served as Executive Director for Youth Movement Records YMR from 2009 to 2011, and holds the distinction of being named a 2012 LeaderSpring Fellow and Alumnus.   Ryan is also an associate artist with the California Shakespeare Theater, was named Oakland's top poet in 2007 and performs regularly individually under the moniker 'RyanNicole' and with her musical group, Nu Dekades. For over a decade she has served her community as an activist in different professional capacities, leading programming & developing local and statewide initiatives and campaigns with agencies like Alternatives in Action, Mason Tillman Associates and Fight Crime: Invest in Kids. Ryan, a Big Red Scholar (GPA 3.3+), Mountain West Championship Athlete has degrees in Sociology and Political Science from San Diego State University.  She affectionately deems herself the "4A", an Artist, Athlete, Actress, & Activist.  Her exploits can be found at http://msryannicole.com
Ryan's leadership as Executive Director  of Youth Movement Record was critical to EOYDC having partnered  and produced  "Oakland Idol" talent competition during 2012 Friday Night Lights summer programming. Ryan guest lectures at EOYDC and is a proud alumna wherever she speaks or moderates.
Nicole Felix
Ernst & Young, Diversity & Inclusiveness Consultant
Recipient of the Power 40 Leadership Awards from Allen Temple
Recipient of the NABA National Community Service Award, in Nashville, Tennessee

I've recently reconnected with EOYDC via community service, providing school supplies to middle and high school students. I also attend the Something for Everyone Pathway to College fundraiser at Nikki and Brian Shaw's home. I took Tae Kwon Do under Herbert Hall from the late 80's until the early 90's and was a 2nd Degree Black belt. I Learned discipline, obedience, and confidence. Thank you EOYDC!
Felicity Lucas
National Institute of Health, Health Specialist & Project Manager
After graduating from Howard University, with a B.S. in Biology in 2003, I earned a postgraduate degree in Healthcare Organizational Management, from Trinity University, D.C. Since that time, I have been fortunate to have the opportunity to work alongside medical and research professionals; exploring the intersection of health, policy and business on a local, national and multinational level.  A large part of my professional experience has been working to support state-of-the-art research and training in both the biomedical and behavioral sciences areas at the National Institutes of Health (NIH) in Bethesda, Maryland.
In my present position as a Health Specialist and Project Manager at the NIH, National Institute of Allergy and Infectious Diseases (NIAID) in the Division of AIDS, HIV Vaccine Research Program, I work to provide pre-clinical support and guidance to promising researchers when such candidates emerge from investigator-initiated research studies.  My team, the Translational Research Team, also provides pre-clinical and budgetary oversight on grants and contracts, and similar guidance to investigators conducting small scale vaccine production and pre-clinical testing, with the hope that it leads to an Investigational New Drug (IND) submission for Phase I, II and III clinical trials.  The opportunity to work with individuals, committed to conducting ethical public health research, and developing health policies to successfully win the fight against HIV/AIDS, has been an amazing experience.
My connection to EOYDC remains strong. Each year I look forward to either touring Howard or catching up with students for dinner to mentor and field questions. Last year I was a guest speaker at the Annual Public Health Conference providing critical testimony to EOYDC's impact as they were a featured presenter on "CBO's as Healthy Learning Communities." Most recently, I accompanied EOYDC to the Presidential Inauguration. EOYDC is everywhere!
*************
What they have in common:
– Youth Leadership Foundation
– Strong Character and Work Ethic
– Pride of Purpose
– EOYDC Sisterhood Across America
– Servant Leadership Mindset
– Mentoring
– Building Character to Build Communities
And they are REALLY nice people!
What we know for sure is that throughout our 35 years of serving the Bay Area community, EOYDC has seeded leaders who are both prepared and poised to grab the leadership baton and fly toward the finish line in excellence wherever they go!
Regina Jackson
President & CEO