No Comments
As we move from Black history month into International Women's month, we have so much to celebrate. In reflection, last year when I was asked to speak at the City of Oakland's International Women's Day by then Mayor, Jean Quan I excitedly spoke of the transformative experiences we are so fortunate to facilitate. Our young girls and women become champions as a result of character based leadership training and the opportunities and exposure they receive to apply that training in practical environments.


As part of our commitment to education, exposure and information in partnership with Love Never Fails, Alpha Kappa Alpha Sorority Inc. and Oakland Unified School District , EOYDC presented a forum on Child Sex Trafficking. This awareness prevention forum and resource fair entitled "Love Don't Hurt" commenced with a performance from the Love Walk Dance Team and youth ambassadors who shed light to human trafficking through creative expression. The event highlighted the horrific exploitation that is prevelant in Oakland across the country and the globe.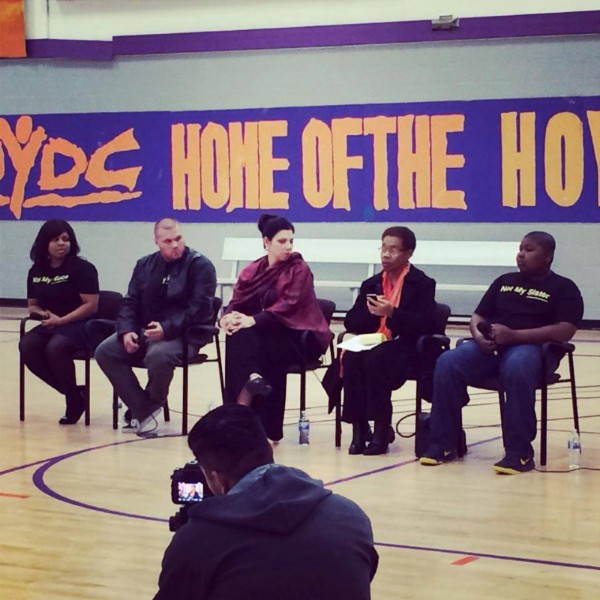 With a strong foundations and information our girls can hope, dream and achieve. This new year brings new leadership to Oakland in the form of another powerful woman, Mayor Libby Schaaf. Her "made in Oakland" campaign celebrates what is unique and perhaps undervalued about this place, this champion city we call Oakland.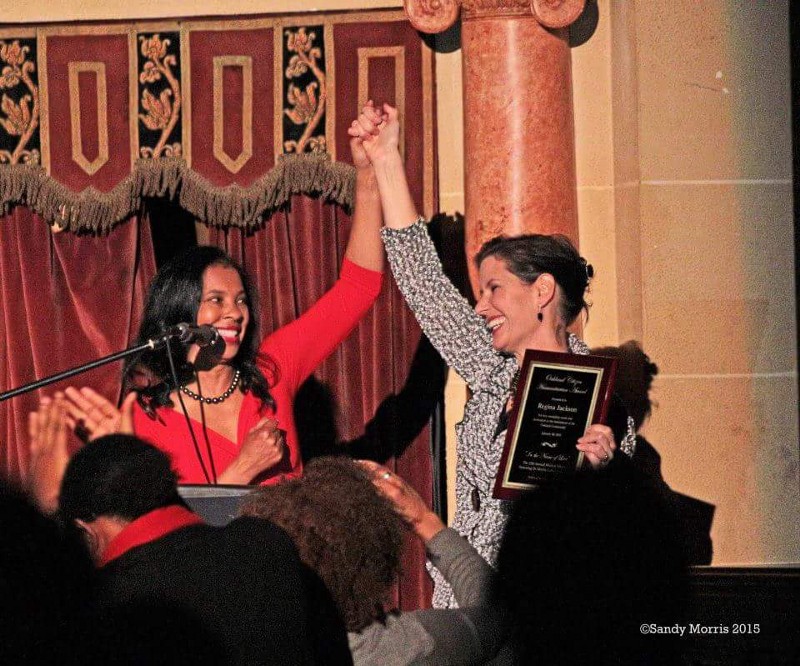 We are building capacity by partnering with other Girl focused organizations because we recognize that our girls need multitudes of inputs and supports for the opportunities they need to be prepared for.
We celebrate a new partnership with Girls Scouts focused on STEM programming for our elementary students. Through hands on activities and experiments, our students open virtual doors to science and technology. The goal is to increase self confidence, self worth and potentially increase chapter formation. Another phenomenal partnership with Global Girl Media gives some of our talented young women an opportunity to hone their skills in media, journalism, photography and videography.
Recently, EOYDC was asked to present at the Global Public Health Annual Symposium at UC Berkeley. This was our opportunity to share our platforms for health and wellness and to inform economic interventions to youth locally. We referenced our use of extrinsic motivation as a catalyst to building champion thinkers and accessing success. Youth Leader, Brittany Harper, a sophomore at Oakland Technical High School took the stage to share what the youth leadership experience is like and how "healthy, focused thinking" sustains her in school, at EOYDC and through foster care. Her presentation was both impressive and informative. She did what she was trained to do, share her walk in leadership. She said, " We fall and we get up, accountability is the difference, you can't fool yourself".
We continue to identify extraordinary opportunities for our youth women to develop social and leadership networks through our cascading mentoring models presented through our Brotherhood/Sisterhood Across America, a college mentoring model.
The next generation of champions has been honed at EOYDC, the majority are servant leaders and in training to become servant professionals. We are proud to present the fourth installation of Powerful Women of EOYDC!
BRILLIANT SCHOLARS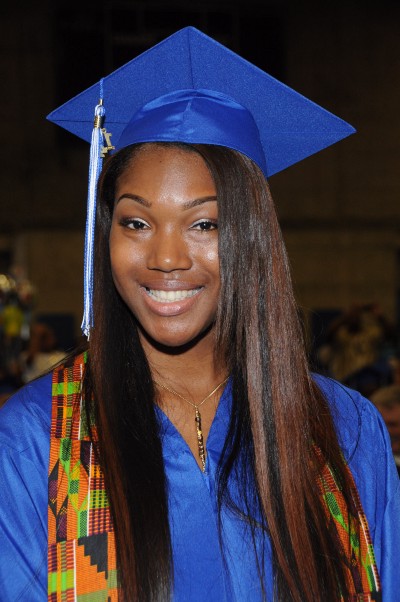 Christina Green
College of Alameda, Sociology and Liberal Arts
I have been affiliated with the East Oakland Development Center well over 13 years and still find time to visit my family. My journey started when I was 12 years old during the summer cultural enrichment program (SCEP) as some may know it. I remember meeting a great group of kids and youth leaders. My fondest memory was rowing at Lake Merritt. I never experienced anything that phenomenal in my life! I knew when I got older I wanted to work for the summer program. When I turned 16 I got my wish! I started off as a youth leader, later became an instructor then ultimately an Assistant Director. Going through these different positions at a young age taught me key values in life. Some of these values include being a hard worker, diligence and being able to work with youth and adults.
My connection to the EOYDC has opened many doors for me. Not only did the EOYDC give me my first job, this organization has broadened my horizons beyond Oakland. I have volunteered at numerous events. I went on my first pathway to college tour to Boston, Massachusetts. I was given the opportunity to visit Berklee College of Music, Brown and Boston University. I also was fortunate enough to be invited to Washington D.C to visit the White House where the first African American President, Barack Obama resides! The possibilities are endless being a part of this great organization.
I have recently graduated from College of Alameda earning two Associate degrees that include Sociology and Liberal Arts. Currently, I am an Assistant Afterschool Coordinator at Alliance Academy Middle School and diligently striving to be the greatest mother to my son. I plan on continuing my education at a University to obtain my Bachelor of Arts in Social work.
The EOYDC has helped me become a well-rounded person. I have to give thanks and gratitude to Ms. Regina Jackson, Anana Scott, Jackie Anderson and Jasmine Thompson. These women have played a pivotal role in my life. They believed in me when I didn't believe in myself and pushed me to be the successful woman that I am today!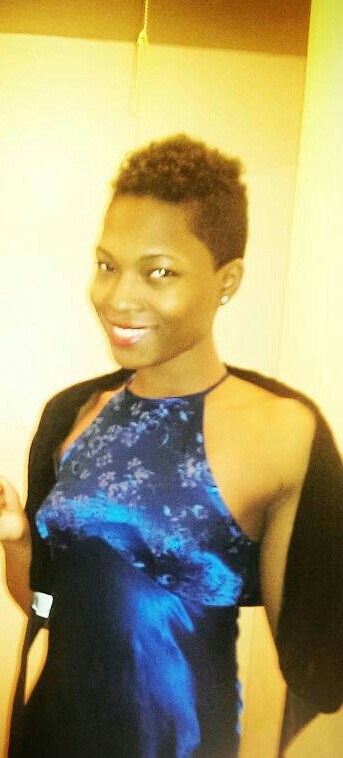 Jade Hooker
Fisk University, Business Administration Management and General History
"This sense of always looking at one's self through the eyes of others. . . . One ever feels his twoness, — an American, a Negro; two souls, two thoughts, two unreconciled strivings"
W.E.B. Du Bois (1868–1963)
Strong, intelligent, and open minded individuals are highly desired amongst today's workforce. East Oakland Youth Development Center has been molding nearly perfect examples who thrive while under the public eye.
I began my journey at EOYDC the summer of 2008. My dear friend of Alameda Science and Technology Institute, Shay Pratt, introduced me to the Summer Cultural Enrichment Program.
That summer I worked as a youth leader, as well as, assistant life skills instructor. This very program helped me realize exactly what I wanted to do as a profession; Helping those who do not have the materials to help themselves.
Thanks to the financial assistance of EOYDC, I am a recent graduate of the illustrious Fisk University in Nashville, TN where I majored in Business Administration Management and General History. I plan to own and operate a Multicultural children's museum, where the youth can experience life through the eyes of others in different nations. I've traveled to Jamaica and Spain, gathering historical facts for future endeavors.
Since graduation, I have been expanding my knowledge in the world of business. While working as a Compliance Assistant for Holladay Properties (a top property management company) and volunteer of the Frist Center, I have been learning the fundamentals of insurance policies while moving forward into the museum industry.
I hope to grow closer to EOYDC starting now! I often think about the opportunities that this organization has given me. From attending my First concert to going on a HBCU tour across the South, I have much to be grateful for. Though I reside in Nashville, I plan to take initiative and plan projects around the development of elementary aged children. I hope to help children learn their history so that they can create history!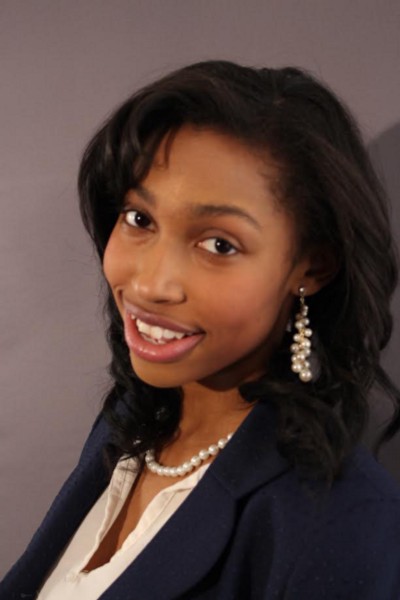 Jailyn Anderson
Howard University, Broadcast Journalism
My EOYDC journey began a little more than ten years ago. I was a shy and unconfident pre-teen. My aunt registered me into the summer camp program after hearing great things about it from my older cousin who was working as the computer instructor. Immediately, I knew EOYDC was unlike any summer camp I had been to. There were different youth leaders who cared for me, multiple programs to become involved in and the support of Ms. Regina, which filled the atmosphere. With her love and dedication, EOYDC helped me grow and develop. Throughout the years it has continued to uplift me and help me grow into my full potential. From camping in the Sierra Mountains to station tours of KRON 4 news room to college tour of universities in Washington DC. The "center" has always found a way to inspire me. I will never forget the day EOYDC taught me the lesson of confidence.
It was during the summer of 2012. I was teaching the creative writing class. I wrote a really fun curriculum that had the kids playing all sorts of games. A favorite activity was Jeopardy onomat0poeia! That summer, I was also preparing to start college. As excited as I was to leave home, I was fearful. I spent my childhood in Washington DC, but I never fully enjoyed the city. Returning to the city for college without my mom was a scary vision for me. Each day I would imagine all the negative things that could go wrong in what seemed like a brand new city. As I prepared for my next class to enter the Homework Center Ms. Regina came to speak to me. She instructed me that I was going to assist her in the field trip scheduled for the 12–13 year old group. She was driving them to San Francisco for a presentation, however not everyone could fit in the EOYDC van. She then said she needed me to guide my group on Bart and meet her at the destination a few blocks away from the San Francisco Bart station. Originally, when I was given the instructions, I was scared, but I have learned that when Ms. Regina assigns you a task you do not disappoint her.
With 8 students, 2 youth leaders and a smart phone, I set out on a journey to San Francisco. Once we arrived at our Bart stop in San Francisco, my phone indicated our destination was a 20 minute walk away. I rallied my troops and proceeded to the location. During our walk, I noticed my navigation system started to derail from the instructions it previously gave. Usually I would begin to panic. Being lost in an unfamiliar city can be terrifying, especially when leading a group. In my mind all the negative thoughts about attending college on my own began to fill my head, and overwhelmed me.
Instead of showing any break down, I calmly paused. I had 10 people looking at me for guidance, and I knew that it wasn't the appropriate time to begin stressing out. I knew if I started stressing then panic would spread throughout my group. After I thoroughly looked at my surrounding area, I realized I was on the correct street but a few blocks away. I lead my troops safely and quickly to our destination. I created a game for the participants so they wouldn't complain about the walk. When we arrived at our destination we realized we beat the group who traveled in the car. Later, I asked Ms. Regina why she chose me to lead the group. She knew I wasn't familiar with the city, yet she selected me for the task. I will never forget her response. She said "I choose you because I knew you could do it." Such a simple phrase inspired me. She believed in me and knew I would persevere, even when I had doubt.
Today, with 1 notebook, 2 feet and a smartphone I confidently travel throughout Washington DC and cover news stories. I interview strangers, and seek their opinions to certain topics. In the past year I have accomplished goals I never thought I would achieve. I am currently Vice President of two media organizations at Howard University. Two of my newspaper articles have been featured on the front page of the District Chronicles, and my broadcast stories have been featured on the Howard University Network.
Whenever I think about my accomplishments, and create new goals for myself I always refer to the old, worn down, purple shirt with orange lettering in my closet. This shirt was worn almost every Friday, for three whole summers. This shirt reads "The East Oakland Youth Development Center. A Part of the Solution." Although the motto and the shirt have changed over the years, the words always resonated with me. Throughout the years, EOYDC has invested, believed, supported and loved me. All of those qualities make for a great equation to fix and enhance my community. As I report on the daily news, I remember I am a product of my many communities, thus making me the perfect person for knowing the solutions.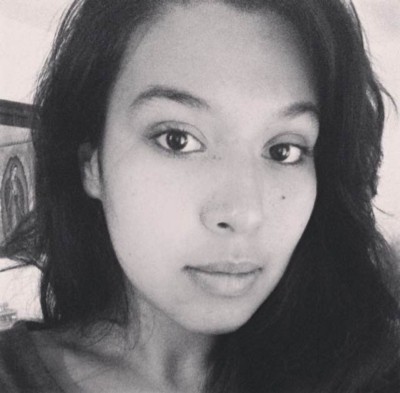 Jessica Torres
University of California, Berkeley, Social Welfare
I am currently a junior at the University of California at Berkeley. I am a Social Welfare major and I am minoring in Education. I am also on track to graduate in the spring of 2016. After I graduate, I plan on finding employment at a high school or a nonprofit organization as a counselor to help educate other young people about opportunities to step out of their comfort zones and to better themselves.
I have been part of the EOYDC family since I was around eleven years old; I have been a participant/volunteer/Youth Leader/tutor. For 10 years, I have met and made friends with people that I thought I would never meet. EOYDC has given me many opportunities to step out of my comfort zone to pursue new things and this has made me a more outgoing and outspoken person. EOYDC gave me the opportunity to travel out of California through the Pathway to College tour to Washington DC. In that tour, not only did I visit and observe colleges but it also allowed me to get to know the other people that went to that trip with me. In addition, I had the opportunity to speak to and hear from the US Treasurer, Rosie Rios. What an amazing woman! It was an unforgettable trip for me. Something that EOYDC has shown me and Ms. Regina reminds me is to always be confident in myself and to also speak up and advocate for myself although I am still a somewhat shy and timid person.
EOYDC has really helped me with school but also with personal issues that I may have. I know that if I ever need advice, I can go to Ms. Regina or even just text her for some of her wisdom. It has also been a tremendous help to receive the EOYDC scholarships, since I come from a low income family.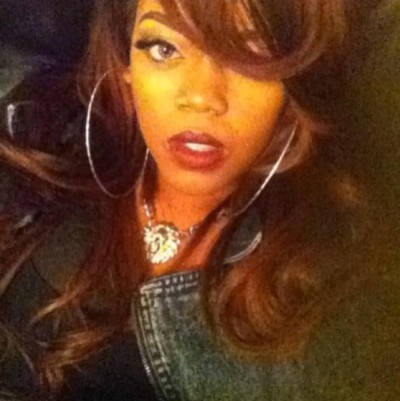 Joel Hutchinson
University of California, Davis, Psychology and African American
My name is Joel Hutchinson and I am in my last year at the University of California at Davis where I am studying psychology and African American studies. I am active on campus as an (M) multicultural (I) immersion (P) program intern through the counseling department on campus. The Multicultural Immersion Program (MIP) promotes intercultural dialogue and seeks to promote mental health among marginalized communities. It has an academic and an internship/peer educator component. As an intern, I am challenged to engage in critical thinking regarding marginalized issues, I have also developed interpersonal skills that facilitate their functioning in a multicultural society. I am a peer educators and passionate about social justice and facilitate workshops that help promote mental health, particularly for students who have had felt oppression in the past.
I was so fortunate to have joined the EOYDC family 6 years ago in 2009. I remember thinking to myself, I am hearing way too many positive stories about this organization to not be a part of it in some shape, form or fashion. I took and chance and began volunteering as a homework tutor. EOYDC welcomed me with open arms. After volunteering for a few months I was offered a position where I worked for a year and a half. I also became a part of programs within the center such as Brotherhood Across America and Pathways to college. Pathways to college helped prepare me for college applications, provided me with educational scholarships and provided me with assistance with personal statements. I also had the pleasure and attending the New York college tour in 2010. The experience was phenomenal, and mind blowing and made me more determined to pursue a college education and travel the world. Brotherhood across America allowed me to act as a mentor to inner-city youth in Oakland, California. It is through this program that my career goals of being a psychologist for underrepresented youth, was developed. Recently, I along with another EOYDC alumnus was able to give a college tour to EOYDC students. It was nice to be able to provide insight and give advice based on my personal experience, in hopes that my trial and error would be able to help future college applicants.
It is through my EOYDC experience that I was able to gain excellent mentors such as Jasmine Thompson and Ms. Regina Jackson. Both of these women of excellence took me under their wings and challenged me, motivated me, pushed me, supported me and helped to mold me into the woman I am today and the woman I am becoming. This summer, I will be finishing off my undergraduate journey abroad in Europe where I will be volunteering and conducting a cross-cultural study at a local school of marginalized (underprivileged) youth. After graduation in order to make myself a more competitive applicant for graduate Marriage and Family therapy (MFA) programs, I am going to work directly in my field of interest under the license of a registered clinical psychologist. After my year of experience I will be applying to MFT programs on the East Coast. My future is bright and I am determined to earn the fruit of my hard labor. I am excited to see what the future has in store for me. Thank you EOYDC Family.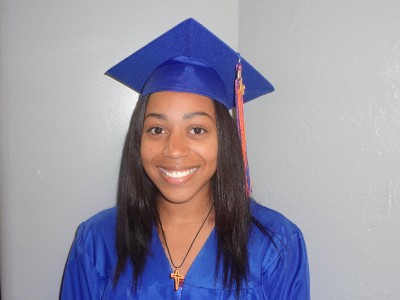 Karissa White
University of California, San Diego, Environmental Science
I have been a part of the EOYDC family for the past 5 years. I began as a volunteer and then became intern for the Pathway to College program as well as being one of its participants. During my time at EOYDC I have been granted so many opportunities ranging from job opportunities, training, events, college tours, and scholarships, as well as, being a part of an amazing network of people
I am currently a junior at University of San Diego where I am pursuing a Bachelor's degree in Environmental Science. Some of my recent leadership roles on and off campus include working as a tutor for Montgomery Middle School through USD's Center for Community Service Learning and interning for the Black Student Resource Center on campus.
EOYDC taught me the importance of interconnectedness, the idea of there being a relation to or oneness within all things. EOYDC is my family and no matter how far I travel or where life takes me there is no sense of separation. EOYDC, simply put is home.

Lauren Hill
Hampton University, Psychology
I am very familiar with EOYDC and its contribution to the East Oakland community. My older cousins for several years were youth leaders at EOYDC summer programs. I joined the EOYDC Pathway to College program my senior year of high school and was provided several resources which led me to the college experience I now have the joy of fulfilling. Because of my participation in the Pathway to College program, I am now part of Brotherhood/Sisterhood of America.
I am currently a junior at Hampton University in Hampton Virginia. I am majoring in psychology with a concentration in Marriage and Family. I plan to become a Marriage Family Therapist and have a strong desire to serve underprivileged families and youth. I am involved in many organizations on campus and in the Hampton, Virginia community such as the Women's Caucus Group on campus where our purpose is to uplift and empower young women on Hampton's campus and neighborhood communities. I am also a part of an organization called Sister 2 Sister where we mentor young girls around the Hampton Roads Area. I enjoy working with young girls and being a role model. It brings me much joy to teach them life lessons and to create fun activities for their involvement. I am also a junior ambassador for a girls group called College Girls. This is a group that enables girls from different academic backgrounds to come together to conquer campuses and communities through interactive activities such as education, community service, media, and art.
EOYDC brings high school students on the Southwest Airlines college tour to Hampton University every fall. This is not only a great opportunity for the students but one for me as well; I get to share my knowledge and experience about my university with prospective college students. I admire EOYDC and Ms. Regina for providing students and young people of our community who attend the center such amazing opportunities. EOYDC has taught me the importance of our community and giving back. It has also taught me that helping and sharing knowledge to others especially within our communities is extremely significant to our growth and development as future leaders. I am grateful for EOYDC and Ms. Regina's dedication to the Oakland Bay Area community and mostly to young people of today.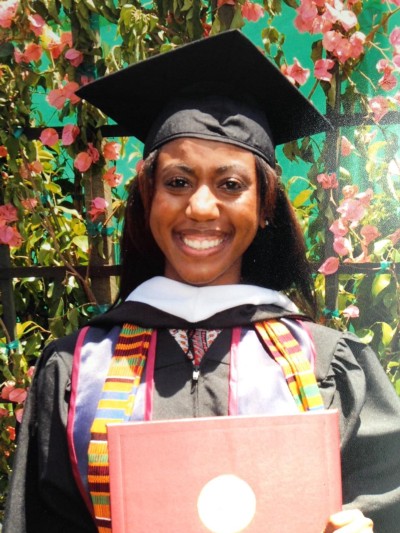 Morgan Chandler
Sacramento State University, Masters of Social Work
EOYDC played a significant role in my personal philosophy as an adult and the strong leadership characteristics I maintain today. My EOYDC journey began as a youth leader in the Summer Cultural Enrichment Program at the age of 15. That particular summer I learned a lot about children and the importance of continuous support and guidance throughout their lives. The summer program provided educational programs to help them develop academically, but the program also helped the children develop emotionally. As youth leaders we were required to help support and guide the students no matter the circumstances. I learned the importance of patience and persistence that summer. In addition to the Summer Program, I had the amazing opportunity to be a part of the Pathway to College program. I received great support from staff on the FASFA and college admission process. My freshmen year, I graciously received the Pathway to College scholarship which financially helped me during my pursuit to college. EOYDC has exposed me to experiences that have helped shaped who I am today. EOYDC continuously have open arms for everyone who is need. The connections and people I have met through EOYDC have and will continue to impact my life in a remarkable way. i still volunteer at the center when I can.
I am currently a graduate student at California State University, Sacramento, pursuing my master's in Social Work. I received my undergraduate degree from Loyola Marymount University with a Bachelor's degree in Education and minor in Psychology. During my undergraduate studies I was involved in a service organization that supported and mentored children in Los Angeles, specifically children in underprivileged neighborhoods and communities. Toward the beginning of my undergraduate journey I was adamant about being a teacher. I thought I wanted to make a difference in the field of education. As I volunteered with my service organization, I learned more about myself and began to understand that I can help support children outside the role of a teacher. The better understanding I had of myself and the society around me, I began to shift my perspective from teaching to focus more on the Social Work aspect of creating better lives for children.
Receiving the Leadership Scholarship all four years of my undergraduate career helped strengthen my leadership skills and solidify my purpose as a person. Congruent to my leadership scholarship were leadership seminars and courses that I was required to take. All the experience I received from workshops to hands on involvement at Loyola Marymount University, built a strong foundation for the community work I'm currently pursuing. Currently, I am interning at a Mental Health Clinic, providing services and support to low-income individuals with mental illnesses. Mental Illness is a large stigma among the African-American community and it is important as an African American woman, to de-stigmatize the shame and guilt by providing unconditional support throughout my community. In the future, I plan on retrieving my Pupil Personal Services certificate to enable me to work within the school districts as a Licensed Social Worker.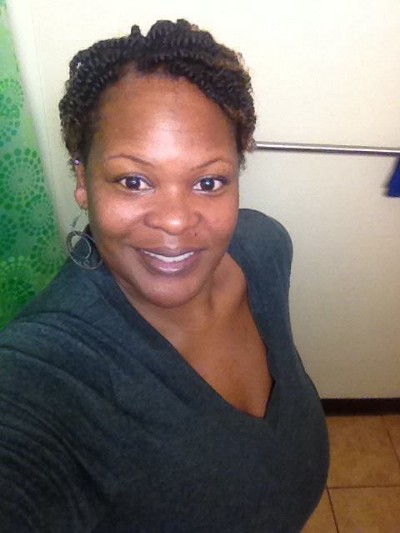 Nikiya Young
California State University, East Bay , Pre-Nursing
Growing up in East Oakland I was faced with many challenges. As a freshman in high school I knew I wanted to help change my community but I had no idea how. A friend invited me to come to the E.O.Y.D.C where I started volunteering as a homework tutor. I was later hired as a tutor and a youth leader in the Summer Cultural Enrichment Program (S.C.E.P).
Shortly after I was hired, it was then that I realized I was headed in the right direction of becoming "Part of the Solution". Coming from a single parent home with a mother on welfare and several health problems, I received a great deal of support and mentoring from Ms. Regina Jackson and the E.O.Y.D.C staff. They showed me it truly takes "a whole village to raise a child". I learned the importance of education, not becoming a product of my environment, and being the change my peers needed to see.
While working at the E.O.Y.D.C not only was I a tutor, youth leader, and substitute computer teacher, I was also the Co-founder of R.A.G.E. (reversing anger and growing emotionally), a workshop designed to help youth find a positive way to deal with the stressors that often times lead to violence through group exercises, including role playing scenarios, brainstorming, and thoroughly researched curriculum.
Since becoming E.O.Y.D.C alumni I have continued my journey of being "part of the solution" by going to college earning two associates degrees in Healthcare Administration and Sociology. I am currently attending CSU East Bay as a Pre-Nursing major to become a Registered Nurse. I am also in the process of starting a violence prevention residential group with the Oakland Housing Authority. My latter goal is to eventually operate and manage a health clinic within a non-profit organization and continue doing violence prevention advocacy through R.A.G.E workshops.

Rodnisha Carriere
University of Phoenix, Communications Media Studies
Growing up in East Oakland, I was always very fascinated with the huge yellow, concrete building that stood tall on 82nd and International. Riding what was then called the 82 bus line every day to school, I wondered what its purpose was. What took place in there? It wasn't until I was invited by one of my church members, Jackie Anderson a few years later, that I discovered the East Oakland Youth Development Center (E.O.Y.D.C). I was invited to a job training class that eventually opened doors to job opportunities that has shaped and molded me into the professional women I am today.
Because of the skills I learned at the job training class I was able to get a job as a summer Youth Leader at the E.O.Y.D.C at the age of 14 overseeing eight and nine year olds. Two years later, colleagues of Ms. Regina Jackson decided to open a business, a children's party facility, that within six months of my employment I was managing. I was with Pump It Up for seven and a half years. There I learned managerial skills, communication skills, marketing techniques, customer service skills and a host of other interpersonal skills along while attending the University of Phoenix for my Bachelor's degree.
At this moment I am no longer with the University of Phoenix, I am currently pending a transfer to Xavier University in Louisiana. I decided to take a two year break from school and during that time I took once in a lifetime opportunities such as backpacking through Central America and the Caribbean while also exploring new career opportunities. Since my summer as a Youth Leader, I haven't taken any leadership roles with the E.O.Y.D.C but I remain active with the organization by utilizing their resources and recommending them to others. When I was ready to go back to school, I didn't know where to start, but Ms. Regina and the college preparedness team were there to help me take the next step. Because of the love and guidance I received from the E.O.Y.D.C and Ms. Regina all these years I will forever be grateful to the organization.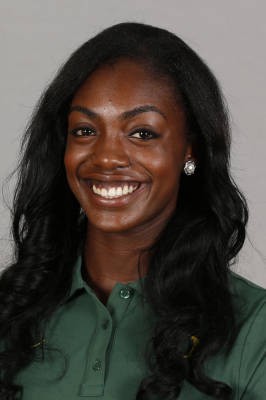 Sasha Wallace
University of Oregon, Pre-Business
When I was in elementary and middle school, I always heard about EOYDC and knew several people who were a part of the community program, but I didn't have any idea of the impact and the support of young kids for such a long time. I have to say that I was really scared of Ms. Regina, the Executive Director, not because she was mean or anything, but because she was serious, about the task of the day and demanded excellence from the smallest pre-k child to the youth leaders who worked for her. If you did something right, you were acknowledged but it was clear that both she and the staff expected excellence, and many of us, especially myself would make a point to stand a little straighter, enunciate our words better and always give her and the other adults the respect they deserve. When I became a part of EOYDC I was a ninth grader attending Holy Names High School, and I came to the program to participate in the Track and Field Program. From the very first day I came to EOYDC, I noticed the pictures, the trophies, the hometown heroes, actors, athletes, scholars and graduates that attended or worked at EOYDC at one time another. I also was impressed by many of the local businesses that supported EOYDC, brands that I know are based in Oakland, but most importantly it seemed as though it gave Ms. Regina and the Center hometown credibility. Over the next several years, I found myself participating in other programs outside of Track and field, which I thoroughly enjoyed, and some of these memories I will never forget. I participated in the annual walk a thon for Cancer, attended the Pathway to College senior thursdays Program where we worked on college admission applications, financial aid and wrote admission essays. We even prepped for the SAT and ACT. All of these activities were critical to my college application process, the feedback and the ability to understand how important this process was for my future was really important.
I also had the opportunity to go on a college tour of the East Coast, where we visited prestigious schools like Howard, Georgetown, American University, Hampton and others, but I was able to be at the White House on election night, for the re-election of President, Barack Obama. I had always wanted to go to the White House, as I've always enjoyed history and learning about government, but I have to say, that I will never forget being in Lafayette Square in front of the White House on the evening when it was announced, our president had been re-elected. I believe that Ms. Regina realized how important these moments are to young people like me, she does what she can to expose us to all of it. That has been my biggest influence as I manage my sophomore Year at University of Oregon. I am a student, I am a member of the community and I am here because my Academic and Athletic abilities gave me this opportunity. While we are extremely busy as College Students and Athletes, I have made an effort to volunteer at schools and be a part of organizations on campus that consider others, as this is what I was taught to do by my parents, and reinforced by a program such as EOYDC. I realize others may look at me and see a student and athlete, but I would hope when they see me, they understand that I too am a product of EOYDC and it alumnae. While my goal is to one day work in the medical field, I have learned how important it is to have the background to support all your dreams, so with that said, I'm making the best of my opportunity, and if I don't or somehow slip, what I know for sure, is that I will get a scary phone call from Ms. Regina.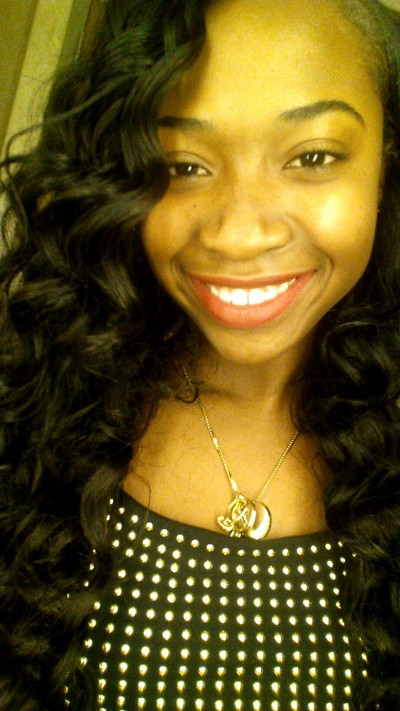 Stephanie Buggs
Howard University, Sports Medicine
When I came to the EOYDC I was just a senior in high school looking for a job, but little did I know this search for a job would create a great connection with the center. I started at the center as a co-instructor for the science class, which was great because it was an opportunity to share with my community what I truly enjoy. During my time working with the Summer Cultural Enrichment Program I also received help with steps towards college. This was very helpful because essentially I was going through the college process myself though my parents were there for support they knew little about the college process since they did not go through it. Being at the center that summer also connected me with various people even some that were already attending the college that I would be at that fall; Howard University, which was pretty cool because I was going there alone. The next summer I became the assistant director of the summer program, which was a tremendous leadership building experience. Being at the center has been a great experience overall in itself because now that I am in college and connected with the center I have received scholarships, given tours of my campus, and just allowing myself to be a network for anyone from the center that does plan to attend Howard. Though I may not have been with the center as long as some others, I have definitely learned a remarkable amount in the time that I have been there and I know that I will continue to learn and even be a resource in any way that I possibly can.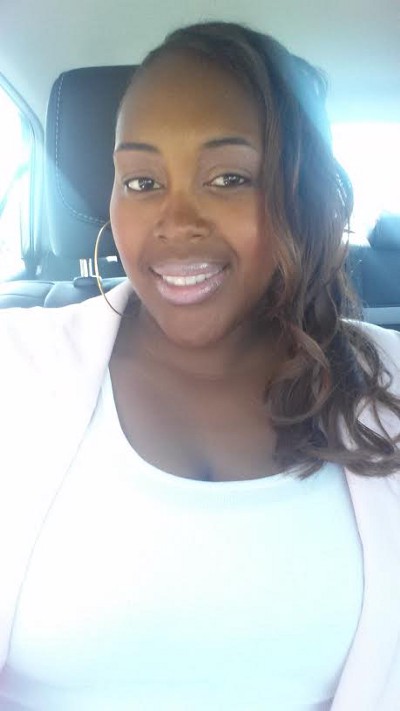 Takia Hooker
Clark Atlanta University, Social Work
My journey at the EOYDC started in 2000 when I was hired as a youth leader in the summer camp program. The EOYDC summer camp program was the 1st job I had working full time with kids. It showed me the ins and outs of different types of situations dealing with youth, as well as, learning about myself and others. I've made lifetime friends while working with the EOYDC summer program.
Since then I have attended Merritt College where I graduated with an Associates in Liberal Arts as well as an Associates in Social Behavioral Science. Moving forward I worked for a big non-profit organization called the YMCA of the East Bay for about 8 years, doing summer camps, basketball coaching, even as a program assistant working with teens.
I am currently living in Atlanta Georgia where I attend Clark Atlanta University to further my career with a Bachelor's degree in social work. I work for the City Schools of Decatur where I work with youth in an after school program.
Being a part of the EOYDC as a young adult has given me a vison to give back to the community to where I want to help urban youth in the world by opening up my very own non-profit organization. The EOYDC has molded me into the woman I am today and has given me the right direction to be a successful black women in America coming from a community that has played a big part in my life.
EMERGING LEADERS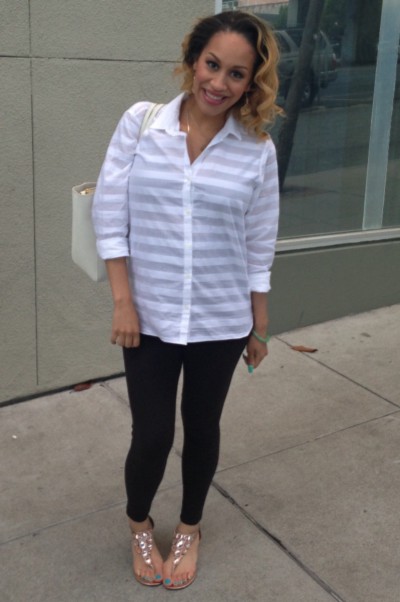 Amina Brooks
Brooks Presents, Owner
I first attended the EOYDC in 5th grade; my best friends and I were really excited about the steel drum classes that were offered. After taking the class for a few weeks and learning the cultural significance of the steel drums, we started performing around the area and it was so much fun. I had a really great experience interacting with our instructor, Elizabeth and Ms. Regina, and the other kids that were taking the class. Next, we enrolled in the African Dance class, which was amazing. I feel that performing at such a young age gave me more self-confidence and the ability to interact with people outside of the typical school social structure. I really liked the EOYDC because I was able to meet a diverse group of kids & instructors with non-traditional skills; I gained an extended family within the walls of the center.
Throughout middle school and high school, I maintained an honor roll GPA and participated in student government and advanced placement classes. After graduating from Bishop O'Dowd high school, I received my Bachelor of Arts in Communication at the University of California, Berkeley in 2007. I graduated from CAL with 2 of my best friends who attended the EOYDC with me!
Currently, I run an event coordinating/promoting business with my husband Jesse. We put together all sorts of events from art shows, fashion shows and promotional events to name a few. Our business has been very successful thus far and we are growing and creating new events all the time! We were recently featured on KTVU's "Bay Area People" for one of our events. At this point in time, we are managing 3–4 events per month and have multiple clients. I love the creativity and flexibility that being an entrepreneur allows me. We are also very blessed to have a 2 month old daughter, Mecca Isabella.
Ms. Regina and the instructors at the EOYDC definitely helped instill the entrepreneurial and self-motivating traits that I possess. When my daughter gets a bit older, I will definitely have her participate as an active member of the EOYDC.

Colleen George
Sungevity, Compliance Specialist
For the last five years I have been working in the Clean Tech Industry as a Compliance Specialist where I have helped thousands of home-owners power their lives with sunshine. Working for a fairly new company — a "startup" — I get the challenge of wearing many hats to ensure that new loan products launch smoothly, software integration works to strengthen our processes and projects are run efficiently through our installation pipeline.
Not only that, but while working in solar I have rekindled my love for performing live by fronting the two-time Solar Battle of the Bands Champions the Killa Watts! My love for performing started long ago when I was nine years old and was introduced to the steel drum at EOYDC. I have so many amazing memories performing with Miles, Andre, Jason, my sister and our " oh so" talented instructor, Elizabeth. However, the memory that stands out most vividly is the time we played the Black National Anthem on the field at the Oakland Coliseum prior to an A's game. Whenever I doubt my ability to perform for large audiences, I remind myself that I performed for thousands when I was 11. Singing for 1000 plus is a walk in the park!
EOYDC ignited a passion for music, community and the arts that still burns strong to this day.
When I am not working or singing I am spending time with my children Noah (6) and Journee Rose (1) and my husband of seven years. In December, I graduated from Mothercoders, a tech orientation program for Bay Area moms and will be continuing my education to become a Front End Developer.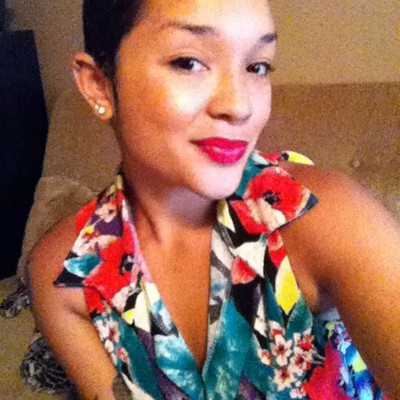 Danielle Lacy
Lacy Fitness, Owner
Mommy Power Fitness, Co-Founder
My journey at the EOYDC began in 2005 when I was 15 years old. My father recommended the EOYDC as a great place to seek guidance, learn how to be a leader and how to prepare myself for a successful career. My father knew that if Ms. Regina took me under her wing, I was destined for a brighter future. My first meeting with Ms. Regina, I remember vividly. I remember being very nervous. I was being asked about my short and long term goals and of course my school plans. I went home that night and really began to think of how I was going to make my stamp in the world — I concluded that helping others would be the most fulfilling path for me. The EOYDC was the perfect place to practice my teaching and leadership skills as well as learn to network and conduct myself, both physically and verbally, in a professional manner.
Although, I didn't spend as much time at the EOYDC as planned, I did learn a whole lot of valuable lessons. I learned the importance of hard work, giving back to the community and branching out of my comfort zone. I am now 25 and living in New York City. I run my own personal training company, Lacy Fitness and I am also Co-Owner to a prenatal fitness company, Power Mommy Fitness. In my spare time, I love to volunteer at local schools and youth facilities to raise awareness about the importance of health and fitness through coaching and workshops. I am living out my dreams and I couldn't be more happy. My experience at the EOYDC has opened up many doors for me and I will continue to represent what I have learned there as I move forward in the future.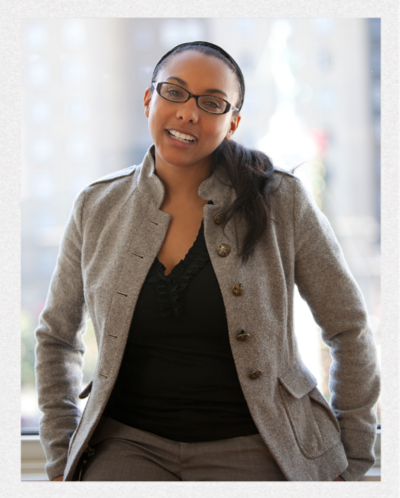 Erin Dangerfield Fantin
Shared Services Bently Enterprise, Vice President
In many ways, my participation with EOYDC helped lay the foundation upon which I have built a successful career in business. My involvement with EOYDC began in high school when I joined track club coached by Coach Curtis. While I took pleasure in participating in the sprinting events, I also quickly became acquainted with the other programs EOYDC had to offer — most notably, the Summer Youth Program. As the seasons transitioned, so did I as a member of the track club and a Summer Youth Leader.
I didn't know it at the time, but both of those experiences were pivotal in shaping my future. First, traveling with the track club afforded me the experience, skill, and exposure I needed to accomplish my goal of receiving a track scholarship to University of Nevada, Las Vegas. When I returned home from college on summer vacation, I went back to EOYDC to work as the Assistant Manager of the Summer Youth Program, which introduced me to many of the essential tools I would later use as a Human Resources professional, including management principles, recruiting, policy development, and project management. I joined the Community Development team for Bank of the West of NV in part because the hiring manager valued my association with EOYDC; and so began my ascent into management. I later became HR Director for Bently Enterprises, a family of companies operating in multiple states and across multiple industries, and most recently was promoted to Vice President of Shared Services. In my current role I oversee a myriad of departments, including Marketing, Design and Development, Human Resources, Information Technology, Security, Safety and Regulatory, and Office Administration. The experience I received from EOYDC programs, both as an athlete and a young professional, has been invaluable to propelling my career in management and equipped me with the skills I utilize to this day.

Monica Green Smart
Alta Bates Hospital , Family Nurse Practitioner
Masters in Nursing-Primary Care
My time at EOYDC dates back to age 10 when we used to live on Maynard by 73rd Avenue
My little brother Stanley and big sister Josephine walked from the house to the summer program. I remembered enjoying ceramics, photography, African dance, workshops and field trips to Marine World.
I was there the summer that youth painted the "Part of the Solution" mural in 1995 featuring Cesar Chavez and Jackie Robinson. After two summers of participating, my mom said "EOYDC was the best summer program she had ever seen- where people who looked like us were all doing positive things. My parents really appreciated the outlet there.
Participating in EOYDC'S track and field program was revisiting the programs for me.
Running track at O'Dowd I remember telling friends "if I'm not going to be the best , I won't do it". I wondered where the best athletes were working out, where was there a sense of camaraderie? I found it at EOYDC.
EOYDC demonstrated what training/friendship/hard work and discipline was supposed to look like. Coach Curtis actualized us to reach potential. This was a 6 day a week commitment. It wasn't just about track; it was about nutrition, sleep and other life skills development. The lessons impacted everything, all areas of my life and as a result, my grades got better!
I remember the first break up of my life- I called Coach Curtis. He said com train and forget about him. I trained with Curtis for 5 months. My first meet was an indoor meet in Los Angeles. I ran against all these people who had been ranked in the prior year … AND I WON.
Holding me to the standard that Coach Curtis set for us was enough! I came back a champion and people were in disbelief. They asked for a recap of the race. I told them that I did what I did in practice. This was my first season. That was the year I became an All American, an Indoor All American sprinter in the 100 and 200.
Being around people with focus and like minded commitment made a difference for me.
We had the same goals, aspirations, and drive. EOYDC is a building full of amazing people. There was and is a commitment to hold everyone to higher standard.
It was great to be part of something that is still an influential factor in my life.
Now that I think of it, there was no better training for marriage and motherhood than EOYDC track and field. There was a daily "come to Jesus" in the weight room. You were accountable to a group. You had to call and leave a message if you would be late or miss workout. You still got chewed out. Even when I didn't feel well, the anxiety of having to explain it to Curtis…let's just say I went on to practice.
Just like marriage and motherhood- you must always be present. Today I am happily married with two children. I have maintained connections with friends in track. I am pleased to say that everyone is thriving and happy.
EOYDC is a phenomenon, it is an outlier in the Oakland community in deep East Oakland…an microcosm of what the center exudes in general…people become extremely successful.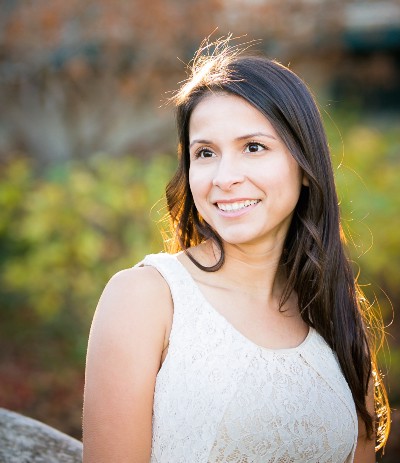 Sarah Chavez
East Oakland Boxing Association, Executive Director
I was first introduced to EOYDC as a student at Castlemont High School. While I was not a regular participant, EOYDC always hosted fun activities and provided a safe place to hang out. Someone at school told me about the Midnight Basketball games and I loved to go and watch the games. EOYDC was always a safe haven. Not even school could be called a safe haven. When I was a student at Castlemont there were race riots, stabbings and shootings. As a result, elected officials and others would visit the school to try and help come up with solutions to the violence that was occurring. During one of these visits I got to meet Councilmember Larry Reid. This was a pivotal moment in my life. Councilmember Reid invited me and another student to intern in his office that summer; I was the only one to show up. To this day, Councilmember Reid is a very important part of my life; he is like a father to me, my mentor and one of the first people I turn to for advice.
My internship with Councilmember Reid turned into a job while I was attending CSU, Hayward. I received my bachelor's degree in Political Science. After graduating from college I worked in Councilmember Reid's office full time until I decided that I wanted to go back to school. With an employee education assistance program offered through the City of Oakland I was able to return to now CSU, East Bay where I received my Master's degree in Public Administration. After working in Councilmember Reid's office for 7 years, I decided it was time for a change. I moved on to work for a private developer doing community outreach in Oakland and Alameda for five years.
Having enjoyed the benefits of youth development organizations in Oakland, like EOYDC, it has always been important to me to volunteer and to give back to my community. During my time working for the private development company I joined the Board of Directors of the East Oakland Boxing Association (EOBA). During my time on the board of the EOBA we experienced some hard losses and the organization had a little trouble transitioning. After being asked by the board to serve as the Executive Director, I decided to quit my job and take on this new challenge. I always tell people that this is my most fun and my most difficult job. I love that I get to give back to the community that I grew up in everyday.

Shola Adisa Farrar
Singer and Actress
I am Shola Adisa Farrar, a Singer and Actress currently living in Paris, France where I have been for the last three and half years. I went to college in New York City, where I earned a Bachelor's degree in Music and Media Studies at Fordham University.
As a proud Oakland native, community has always been important to me. Some of my first memories growing up in Oakland include the time I spent at EOYDC being a member of that community. As a little girl I participated in art classes there, as a pre-teen the first talent show I ever sung in was at EOYDC hosted by Mark Curry. I had my first sense of what life as a singer could be like as local studio producers were interested in working with me. And my very first job, as soon as I was old enough to get a working permit, was as a Youth Leader for the summer camp at EOYDC, and what a dynamic first working experience that was. Every day I was excited to go to work and spend time with my group and the other counselors. It was the first time I saw myself as a potential role model for somebody and that motivated me to do well and be a positive example of what a young person from Oakland was like. That summer at EOYDC we were a community, with flaws and all, at the end of the day we made things work. We were always accountable for one another, not only because it was our job but because we cared.
Even though I live on the other side of the Atlantic now and I only get home to Oakland once a year, my strong sense of self and pride comes from all the lessons and experiences I had being raised in and by Oakland, and EOYDC is an inseparable part of my memory and success.
DISTINGUISHED PROFESSIONALS

Ashanti E. Johnson
Juniper Networks, Global Service Manager
Heald College, School of Business and Technology, AAS in Computer Business Administration, CISCO Certified Professional, CCNP ITIL Foundation Certified
As I read through the biographies of other powerful and successful alumnus. I am inspired by their plight and commitment to education. If not for my personal and professional experience, I would have questioned my self-worth to among such embolden women. However, I believe my story is important to those who take the road less travelled to reach their destiny.
I have been a part of the EOYDC community for over 15 years. My journey started when I joined EOYDC West African Dance Company, Imhotep. Studying under Linda Faye Johnson, I had the opportunity to travel and perform for events and legendary icons such as Maya Angelou, John Lee Hooker, Tramaine Hawkins, and Magic Johnson. During my time at EOYDC, I found myself mentoring to younger students while being mentored by people like Ms. Regina Jackson. Words can't express my admiration for Ms. Jackson. Tuesday and Thursdays before rehearsal I would purposely pass by her office to see her hard at work. I didn't realize the lasting impression that would have on my life.
After being expected to graduate from California State Hayward, I quickly realized that working three jobs to pay for school was hindering me from actually attending class. I knew education was power and obtaining valuable skills was a necessity in becoming successful. However, attending and paying for school became extremely difficult and I found myself homeless. I decided to drop out and attend a trade school. I was told numerous times that attending such a school would be worthless compared to those with graduate degrees. I became a student worker on campus and utilized their resources in order to complete my homework. I graduated top of my class with high honors. Later, I found a passion in IT and I quickly certified as a CISCO Engineer (a field dominated by men).
I have spent the last 20 years advocating for customers in the networking industry. I'm currently working for one of the top networking companies in Silicon Valley as a Global Service Manager currently managing Google.
My ultimate goal is to open an Arts & Education Academy that focuses on teaching youth valuable and in-demand business and technical skills while providing family services. My motto is, "don't just play video games, create them."
I thank Ms. Regina Jackson and the entire EOYDC staff for inspiring my life's journey.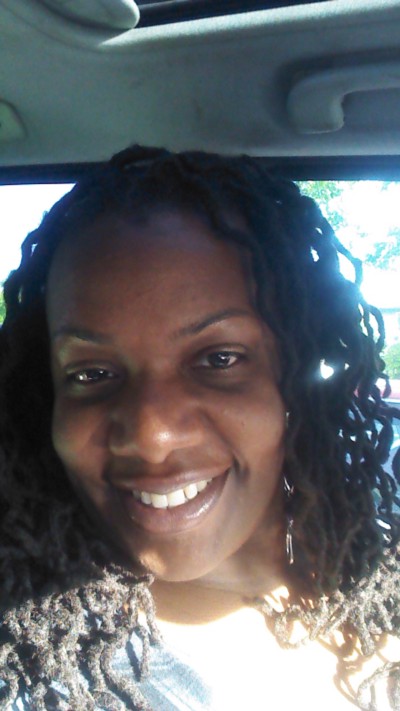 Kristi Black
NUHW, Finance & Operations Coordinator
I attended San Francisco State University, majoring in Speech Communication with an emphasis on Intercultural Communication. For over twenty years, I've worked in corporations and organizations: assisting, coordinating, managing, and then directing operations, programs and finance. Regardless of what I do for my 9 to 5, my heart always leads me back to art and culture. My proudest moments are as an executive producer and artist. With my husband, I have guided the release of three independent albums, produced dozens of webisodes and music videos, and most recently debuted our first feature film. It may sound cliché, but I owe it to EOYDC, and I didn't even realize it until recently.
I arrived at EOYDC's doors as a very reluctant and quiet 8 year-old in the mid-80s. I remember that summer I took gymnastics, art and dance. My clearest memories of that time are of me hurdling a vault, dancing to music, and my hands being sticky from layering a paper mache mask. While I could not tell you the name of the instructor to save my life, I do remember how the activities made me feel. It was true love!
It took years for me to understand, and then reconnect to that feeling, but because I had experienced it, I knew what it was, and I wanted that feeling again. EOYDC influenced my desire to work with youth, cultivate my inner artist, and be of service in my community. It was the beginning of me finding my purpose.
It was not until I reconnected with EOYDC, that I realized how profoundly important this place was to who I am today. It is wonderful to see the changes taking place here. Not to just the exterior, but to the lives that are touched each day by the hard work of the staff and the students. I don't ever want to lose contact again. Being of service here is my first start to saying 'thank you' to the people whose names I forgot, those that helped me to find my joy. Hoping that in my unique way, I can do my part to give that to someone else, and continue to grow and change. Thank you, EOYDC!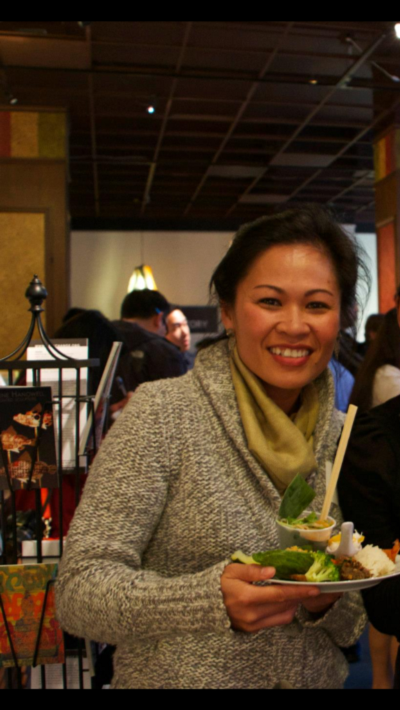 Nang Dunn
VillageRun Foundation, Founder
www.villagerun.org
I am the founder of a grass-roots nonprofit organization, The Village Run Foundation. We build schools and support education in rural villages in Laos. Another passion that I have is cooking. I teach Lao/Thai cooking classes part-time for youth programs at the Multnomah County Public Library system in Oregon.
In 1998, I attended UCSC, majoring in Sociology. While I did not complete school, I followed another dream of mine to marry and to have my own family. I now have three beautiful children ages 6 to 11.
My connection to EOYDC began in the summer of 1997 after I returned from my wilderness expedition with the Outward Bound program. A friend from the expedition invited me to join the EOYDC after we returned to Oakland. I discovered that some of the EOYDC students were a part of the Outward Bound program.
Growing up in Oakland as an immigrant from Laos, I experienced the raw nature of the city as our property was constantly vandalized, we were bullied from young black men, I was bullied in school, and an older brother was beaten. I was a little hesitant in joining a predominantly black program as the only Lao member. There was a great sense of fear in me as I wondered how I would fit in. My friend comforted me. As I met with Ms. Regina Jackson she made me feel as one of her own students; looking past my skin color and setting me free of the fear.
I never would have dreamt that I would take on the role as an ambassador in bridging the gap between the Lao and black cultures. Fifteen years after the program, my youngest brother married his sweetheart, who is black. My sister-in-law had attended the EOYDC programs as well.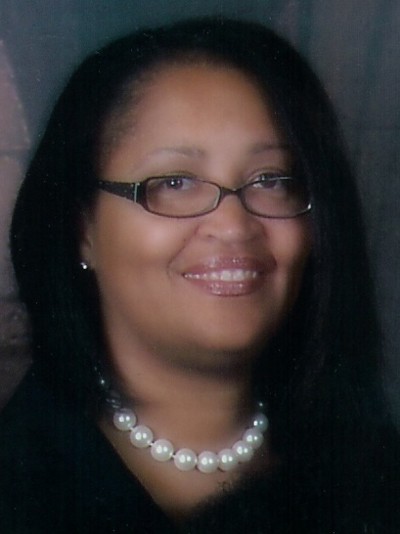 Soraya Wright
The Clorox Company, VP-Global Risk Management & Crisis Management
EOYDC Board of Directors, Former President
I found EOYDC at a time where I was learning how to effectively juggle being a wife, mother and a professional. At the time, I had young daughters and wanted to give them what I had growing up — exposure to youth programs, new opportunities and amazing mentors. I thought if EOYDC was a good place for my daughters to learn and grow, I should do more to further support my children and EOYDC's mission. Since then, I have remained a longtime supporter of EOYDC.
During my tenure as President — EOYDC Board of Directors in the 1990's, the organization launched a new strategy, established the culinary arts program with a focus on teaching youth how to prepare healthy meals, established the computer resource center, hosted the GED program's first formal commencement exercise and last but certainly not least, hired Ms. Regina Jackson as Executive Director. I value my experience on EOYDC's Board and feel like I've gained more than I can ever give.
Over the years, I have had the privilege of watching EOYDC grow and evolve. It is unbelievable to me what EOYDC has been able to accomplish. More importantly, however, even with all of its accomplishments, it has never forgotten its purpose. Daily, EOYDC fosters and supports its youth's educational and professional goals. It serves as a second home for some and a family for others. It uplifts youth in difficult times and advises them on how to increase their possibilities. Ultimately, it is a one stop shop for hope, enabling the individuals it serves to realize their dreams.
I am proud to be an EOYDC advocate for three decades. I believe in its mission and have seen the transformational change it brings about. I am honored to continue pushing this organization forward. The work I have done for EOYDC has been well worth the reward. My daughters are successful young women, I have personally grown from serving the organization, and the next generation of leaders is being born. I am excited about its bright future and hope you are too.