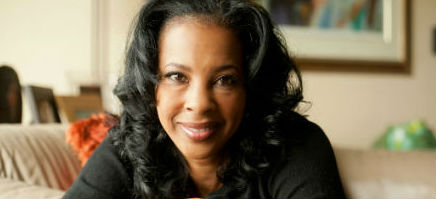 No Comments
Building on our success of the last 34 years, we are continuing to grow in response to our growing community and the youth we serve.
While we are, at our core, a youth-serving organization serving a wide range of young people — ages 6-24– we are also, in practice, a community-based organization that serves the needs of our larger community, ages 4-44….
What sets us apart from other youth serving organizations? We provide participants with structure and discipline
We meet them where they are and help them develop a trajectory for their success
We help build individual responsibility, character development and multi-generational learning at school and at home, which in turn builds a stronger community; it permeates the larger community in positive ways
BOTTOM LINE: we set the expectation of success in ALL of our participants –  no matter where they are comming from, we expect them to succeed
By investing in our young people, we are investing in our community.
Story about Lanikque:
As a 15 year old youth leader- she cried all night during her first summer program sleepover(she was afraid to be away from home)

1st in her family to graduate HS
 graduated from Cal Berkeley May 2011
studied abroad at the University of Utrecth in Netherlands
was accepted to all the PhD programs that she applied to
Has selected to do PhD studies in Social Welfare at University of Wisconsin(among top 5 schools in field)
She is committed to return to our community, to contribute, make it better
She is just one vivid example of the reason why EOYDC exists and how EOYDC continues to make an impact on real lives, in real ways…..
Now we are poised to grow and just beginning to capitalize more opportunities, more strategically.
Today, EOYDC is becoming a stronger, more critical partner with schools and families — providing a safe afterschool option for all youth in East Oakland

Responding to schools that are requesting our help; schools that cannot adequately serve kids after school because of severely restricted resources
Responding to an increasingly diverse population, such that many parents may not have a car to transport their children; some have no cell phones
One day per week, we now provide needed transportation to families from schools to EOYDC where kids can engage in our program tracks, like Culinary Arts, Health & Wellness, Technology, Performing and Visual Arts
Current partnerships in include Elmhurst Community Prep Middle School, Encompass Elementary, New Highland Elementary, RISE Elementary and Futures Elementary
Today, EOYDC continues to grow strong youth leadership, peer mentoring and wisdom sharing

Our youth -led initiatives are a hallmark of EOYDC's success and impact, where young people design, execute and supervise the entire program; they actively serve as role models for their younger peers.
Our Summer Program, now sixteen years running, is our youth-led model – high school and college students design curriculum and teach middle school students in Science, Technology, Math, Creative Writing, Fashion, Cooking, Wellness, Spanish, Dance, Music among other subjects.
In the past, over a three-day period, we would recieve as many as 100 applicants for our youth leadership program. This year, we received 154 applicants within one hour – most of whom learned about the program through word of mouth
Brotherhood Across America leverages our growing network of EOYDC alumni who matriculated to undergraduate and graduate programs across the country. This national network provides role modeling and college mentoring to their younger peers at EOYDC.
Our Teen Talk Groups(S.T.R.E.T.C.H. for boys and Something To Talk About for girls) facilitate  flexible conversation around leadership and empowerment by making positive choices.
Increasingly, our young people are invited to share their wisdom, expertise and experiences more widely – through public presentations and forums, at graduate schools, and even by serving on foundation advisory councils.
By participating in our youth-led programs, we know we are better preparing youth to become responsible and responsive servant- oriented careers.
At EOYDC, we work with our young people, their families and our community as a whole so they can pick themselves up; so they can step into the success they deserve; so they can become all they are meant to be and meant to contribute to the world.
At EOYDC, we are creating a brighter, bolder, more confident community by establishing a strong sense of family, right here and now. We ARE the family that will not give up, that will not let our people fail.