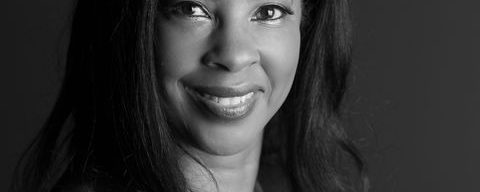 Posted on:

January 23, 2019
No Comments
The American Black man. The cornerstone from which this great nation was built. To this day, our triumphs are measured in his sweat, blind to his tears, and soaked in his blood. And yet, like always he still stands, dusting himself off and readying for the next challenge. Yes the spirit of the american black male is commendable at times even inspiring but invariably disregarded.
Ten years ago, the election of Barack Hussein Obama would set fire to the cloak that surrounded Black male achievement in the public eye. No longer were their legacies restricted to entertainment, martyrdom and sacrifice… For now they could be HNIC. Elected during one of the most daunting years of American economic displacement, this man inherited one hell of a workload. Yet he stands, the ultimate role model. Cut from the same cloth as Jackie Robinson, Dr.Martin Luther King Jr. and the great Paul Robeson. One of his greatest achievements as a presidential black male, was to establish My Brother's Keeper, and the Campaign for Black Male Achievement.
Since then a wealth of information has been obtained, and a political battle royale has ensued, which has helped marshal in the beginnings of strategic programmatic support for black men and boys. The data eruption showed us a vulnerable population – lowest on the education totem pole and highest in incarceration. All due to a factory like system treating them as cattle and implementing a construct design that herds them towards failure by rejecting them on every level. High expulsion rates? Even at the young age of 5?! Who has a system designed to reject 5 year old children? Unfortunately, America does. Apparently nowadays it's not politically correct to act out your prejudices, now you just fill out the paperwork. However, the very fact that we are having the conversation shows not only how much work needs doing, but also how far those fighting for these young men have come in their efforts.
As we anticipate the Campaigns 10th anniversary, we reflect on the comprehensive efforts designed to spark, ignite, propel, and unleash around the simple yet powerful concepts of "LEARN, LOVE, and LEAD."
Last month in an effort to do just that, Oakland's Promise of Place facilitated a meeting of the minds bringing together almost 40 comrades in youth development ( myself included) at their "Strategy Day", Our Village Meeting. This righteous meeting was a pulse check of our collective mission, what has already been achieved and how to map our way forward to improve conditions and outcomes. These gatherings are always universally informative of the positive and negative aspects of the struggle, but the bad news always comes first. We received a data report which very clearly stated that the economic displacement currently going on in Oakland, has re-segregated our city and with it, manifested a forced exodus of Oakland's Black Legacy. Students constituted 40% of the population in 1980 but our numbers have reduced by 16% and are steadily decreasing. This city is experiencing the economic after effects of a hurricane without the storm. (Katrina).
We have finally created an intensive, effective policy and practice designed for their success, our very own specialized vaccine to combat the diseases of failure and injustice. Only we come to find that we are unable to administer the serum because so many patients have moved outside the quarantine zone. How do we stop the infection? Well, while we marinated on that ominous thought, we shifted gears to see what was working.
First up – we discussed Oakland's African American Male Achievement (AAMA) program. Not since the Black Panthers mantra of Power to the People which called for an end to police brutality, free breakfast programs, housing health and jobs programs, as well as, special schools focused on ethnocentric history, culture and empowerment, have we seen a unique engaged effort to save and prepare our young men mentally, physically and financially. I can hear the voice of Malcolm X vibrating through the energy of the room "Education is the passport to success". As we enjoyed the successes, we knew they needed a touch of wisdom from students.
The highlight of our day was focused on a youth panel of voices providing authentically transparent stories through struggle to success. We heard about the culture building that encouraged students like Rickey (currently a junior at Cal State East Bay) to get their academic hustle on. Scholarship applications, letters of recommendation, and establishing a network of support would be the paraphernalia he would use to supply his graduation racket acquiring more than 60K in scholarships in his freshman year.. "The biggest thing I got from AAMA was holding myself accountable, I could not make bad decisions…everything i did had a consequence." In addition he revealed that the program provided him with alot of first time experiences which led to a more confident approach in everyday life. He said that AAMA provided his first plane ride, first board of education presentation, and first college tour. "Somebody cared and kept pouring into me, my disruptive bumpy road in school smoothed out and my sophomore 1.5 gpa morphed into a 3.4 by graduation time". When i looked at his face i was reminded of a 12 year old boy i had last seen on crutches because someone broke his leg for a basketball. Once i realized that this was MY Ricky the tears started to flow. I had to remove myself from the room. After i had my moment, i grinned like a cheshire cat because my baby Rickey was droppin knowledge and leading!
The next speaker was a recent high school graduate named KP that had attended 3 schools in 3 years and would be the 1st college attendee in his family. Amazingly he took time to speak with us even though he was slated to report to UC Riverside in just 48 hours. He said, "don't discredit youth". He reminded us that youth are subject matter experts of their own experience and should therefore have voices in every conversation related to them. KP is one of mine (A
EOYDC youth leader) He is a well mannered young man, hungry for knowledge and reeking of the highest potential. Pride overtook me as I watched him conclude his presentation.
Whether discussing their challenges or triumphs these young men held court with the presence of magistrates. These were not simply students, they were educating us.
As the 10th anniversary of the campaign for Black Male Achievement draws nearer I am confronted by a disturbing reality. The modus operandi has not changed but it has changed the circumstances concerning the methods we use to effectively support our young men. Whether it be housing insecurity, fragile or no family foundation, etc. It is simply harder to help them. I see it plain as day here in Oakland, Ca. Displacement and gentrification are facilitating the eradication of the black community in the big city. Whether it be Harlem, Detroit, New Orleans or Oakland, we are facing extinction on both sides of time.
Our history as well as our future generations are collateral for big business ventures and culture vultures. We have to build enough resilience to see them through to college. We still need to support them even after they approach hallowed halls because even there they are hunted men. Black Male Achievement is a long term commitment with twists and turns victories and sacrifices. But as the road to success steepens, the support of the network must strengthen. The village must now stretch beyond its borders. We must BE the foundation behind the man.